Electronic Health Records Ehr Incentive Program
We bring healthcare providers, professionals, and patients together through seamlessly connected eHealth solutions and with dedicated support and services. Despite the headway being made in this field, the challenge for AI-based tools is extracting data in a standardized format that takes into consideration the entire patient journey from a hollistic view. In order to maximize AI in medical records, healthcare organizations are starting to work closely with data scientists to understand what data is relevant and how to generate value from it, which ultimately leads to value for the patient.
The authority for developing templates and implementing documentation content and formats is spelled out in policy and is done through collaboration of EHR and HIM/medical record committees at the facility. Healthcare fraud has signalled sharper focus on specific avenues for improper claims or billing, including EHRs. The Office of Inspector General's 2012 Work Plan included a focus on fraud vulnerabilities specifically presented by EHRs, making it the first work plan in which the agency explicitly named EHRs a a target for review.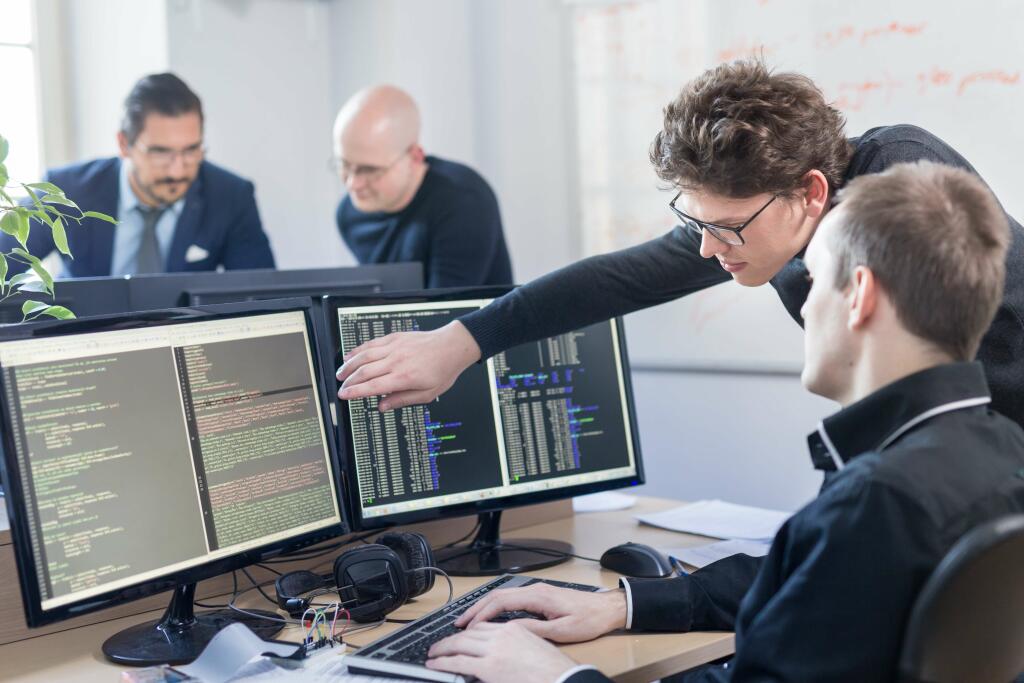 Business rules implement these processes and designate who can document what in the record and how the documents are to be handled. Auditing of EHR access and documentation to ensure users are authorized according to privileges and business rules. Failure of an EHR system to provide appropriate safeguards against medication errors, including the wrong patient, the wrong drug, or failure to consider all available data, can contribute to poor quality care. Examples of automated patient registration data elements and patient safety issues illustrate the need for identity management safeguards. Alerts are generated when a copy or paste function is used to warn the end user about plagiarism and the risk of copying documentation out of context in a legal document.
The nursing home had arranged the appointment with Dr. Rogers by using an online registration portal that requires verification of five critical demographic data elements to establish patient identity. Because there are two patients with similar names at Nursing Facility A, the home is careful to make sure that this patient, Mrs. Ethel Merts, is registered with her physician Dr. Rogers. Her current medication list, problem list, and allergies are uploaded to the system from the nursing home EHR. The EHR at City Hospital A sends a verification message of receipt, and Dr. Rogers has a printout of the nursing home records at the time of the examination.
The multitude of federal and state health information exchange initiatives are making information governance and the integrity of EHRs more challenging every day. An accurate information governance program will ensure the accountability of how information is managed and the information's integrity. However, you may want to consider having at least some basic information on hand in case of emergency, including advance directives, which outline your decisions about health care, such as whether to use life-support machines. Our findings raise concerns about racial bias and possible transmission of stigma in the medical record. Sixth, despite literature documenting the use of words such as "defensive," "hysterical," and "unpleasant," we did not observe the use of these descriptors at a significant frequency in the sample population.
How Conversational Ai Is Transforming Personalized And Preventive Care
If the healthcare provider plans to attest to a new public health measure, they will need to register for the measure. After thoroughly reviewing each EHR's summaries, we encourage interested customers to identify the EHR that is best suited to meet the needs of their practice, visit their EHR's website, and watch the demo videos. Choosing the right EHR system will ensure the utmost benefits to users and institutions. For a detailed overview of how to identify the EHR that is best suited for your specific needs, refer to our list of vendor assessment questions to help guide you to the best EHR for your practice. At the 2019 MCA Awards, GE Healthcare was shortlisted for a number of categories, such as performance improvement and team leader consultant.
In addition, consistent with its plans, VA began preserving existing reporting capabilities and delivering new ones. The department also took steps to identify and engage stakeholders, including incorporating their requirements into plans for reporting continuity. Nevertheless, the department did not use a key tool known as a stakeholder register to identify and engage all key stakeholders. By using a stakeholder register, the department would be better positioned to meet their continuity of reporting needs. "I give kudos to Practice Fusion for being responsive to user feedback and helping prevent EHR physician burnout. You don't need any fancy hardware. Any web-based computer or tablet is all you need for this low cost and high value EHR." With no software to download or hardware to manage, your cloud-based EHR is secure and always up to date.
The EHR must have the ability to record all activity that occurs within the system. (See Section B.) A good EHR system must include a robust and complete logging and auditing function. There are reasons other than documentation and fraud and abuse concerns that would encourage monitoring and auditing. Each organization must determine which monitors and audits are appropriate to address the requirements of applicable laws, regulations, needs, and available resources.
Data from NEHRS have also been used by researchers in reports such asHealth United States and Healthy People 2020 as well as research from the federal, public, and international communities. The most profound change affecting medical billing today is the increase in patient payment responsibility. Department of Veterans Affairs The Secretary of VA should direct the Deputy Secretary to use a stakeholder register to improve the identification and engagement of all relevant EHRM stakeholders to address their reporting needs.
Computers mounted at the point of care promote legible, complete documentation and accurate, streamlined coding and billing, helping to meet business goals.
The AHA has provided a guide to the registration and attestation process for hospitals that highlights key information you will not want to miss.
Third, limited racial and ethnic heterogeneity in the sample prevented further disaggregation by either race or ethnicity to include additional groups in our analysis .
In addition to the normal unintentional errors that may occur in documentation, audit trail functionality can help to detect situations where an alteration of records is meant to prevent the discovery of damaging information.
The implementation of an EMR system can take anywhere from a few weeks to a couple of months, so it's important to know your vendor's plan for getting your system up and running. In addition, some vendors offer physician and staff training to make sure everyone in your practice is up to speed with the new software. Occasionally, a vendor will offer one-on-one support at no extra cost for a limited time after the system is implemented. The prices of EHR systems depend on the features you choose, the vendor you select, and how many providers are in your practice. When requesting an estimate, find out the initial licensing or activation costs and how much each additional component will add to the price. Typically, for smaller practices, the price is based on a monthly subscription fee multiplied by the number of providers using the system.
Proposed Federal Rules Could Transform How Electronic Health Records Support Care
The holdouts tend to be on the smaller end of the spectrum in terms of both revenue and bed size. Specifically,psychiatric hospitals are the most likely to not have adopted an EHR yet. The long-awaited reunion of the healthcare community in Asia Pacific has added emphasis on accelerating the digital transformation of healthcare in host country Indonesia.
The prescription/medication order was received in the pharmacy and was filled for Norflex, which is a muscle relaxant rather than an antibiotic. Both are oral medications, although muscle tightening or spasms could result from Norflex. The order was signed electronically, the medication was made available for the nursing assistant to pick up, and the patient was returned to the nursing facility. The provider may document a diagnosis that attaches itself to a template note. The coder may decide from the physician's documentation that the diagnosis should be coded more specifically. Thus, the diagnosis in the EHR template note might be different than what was coded and billed.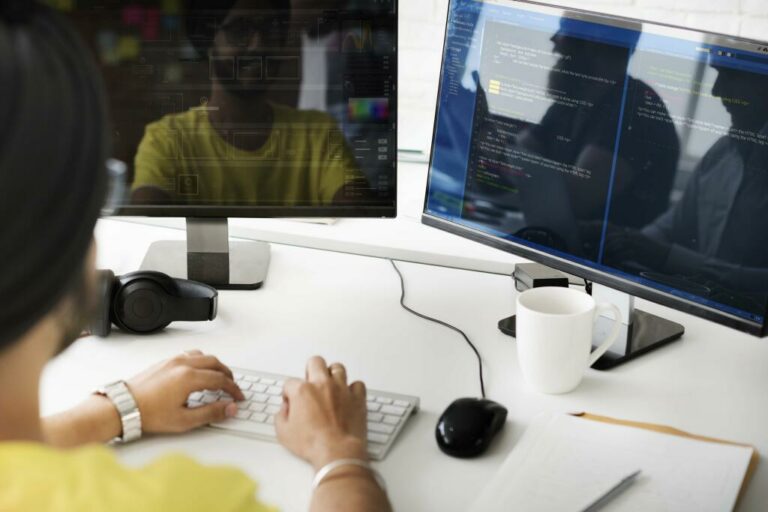 Founded in 1999, eClinicalWorks is a technology enterprise whose EHR primarily helps to provide IT ambulatory services, and improve care efficiency and organize workflow for healthcare institutions, while prioritizing customers. Being a technological enterprise, eClinicalWorks prides itself in the development of its own comprehensive medical technology, which is widely available to over fifty diverse specialties, including hospitals, health centers, mobile clinics, and surgical centers. Praxis is a customizable cloud- https://globalcloudteam.com/ or server-based EHR system and is certified as a complete EHR for MACRA and freely automates CMS Quality Reporting Programs. Praxis stands out on this list for its innovative artificial intelligence operating system, called Concept Processing, that intuitively becomes faster and smarter with greater use. Unlike all other EMRs, Praxis champions a template-free model that is demonstrated to improve medical quality, increase revenues of 30-40%, protect against potential legal issues, and lower physician burnout.
Establishing A Process For Logging And Auditing Activity In Ehr Systems
Each organization is also responsible for specifying the method for determining whether the activity is legitimate or suspect and any necessary consequences such as. The physician order entry software provides the capability for default self-selection upon entering the first three letters of the drug. As soon as "Nor" was entered, the software prompted for Norflex, which was accepted.
The software provides a list of options (or drop-down menus) to the user to select from and then provides alerts or reminders from a knowledge base. City Hospital A filed a Medicaid claim for How to create electronic healthcare records software Ethel Mertz and was paid for a clinic visit on October 15 with pharmacy charges for a Norflex prescription. Unfortunately, the Nursing Care Facility A patient's name is Ethel Merts, age 93.
Part 2: Understanding Emr Vs Ehr
To achieve Meaningful Use and avoid penalties on Medicare and Medicaid reimbursements, eligible providers must follow a set of criteria that serve as a roadmap for effectively using an EHR. CMS has renamed the Medicare Meaningful Use program into MIPS and the Medicaid program into Promoting Interoperability. Cloud-based EHRs – A number of industries, including healthcare, are making the move to software applications in the cloud. Healthcare providers are finding that it is much more cost effective to implement and update EHRs in the cloud because it removes the constant need for new hardware. H. The organization has policies and procedures that address software design and other techniques that may be used to cause system users to enter false information. F. The organization has policies and procedures to provide instruction on how to use the system security features for preventing unauthorized access to systems.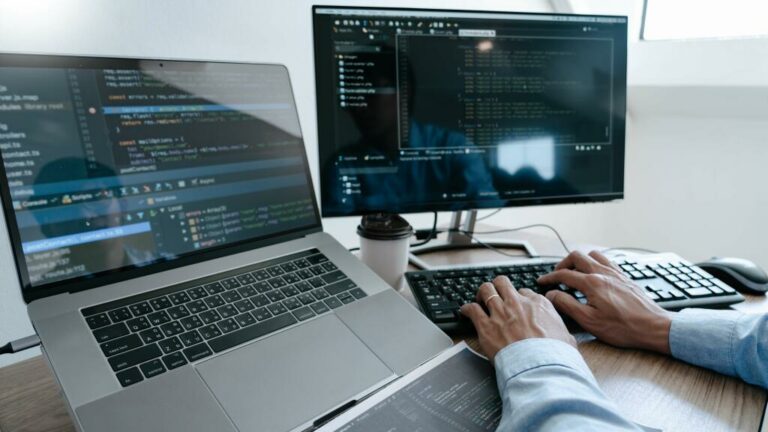 Situations and examples are provided that describe the appropriate use of pulled forward and copied entries taken from other sources. Policies about the use of scribes or surrogates making entries in an EHR are created and monitored for compliance. All designated scribes or surrogates have the ability to create entries but require countersignature authorization from the supervising clinician before they display to other users of the EHR system. The original entry must be viewable, along with a date and time stamp, the name of the person making the change, and the reason for the change. Without this information, the date sequence may be impossible to follow—adversely affecting appropriate patient care and resulting in questionable supporting documentation for reported services.
B. The organization has policies and procedures that define the management of extensive privilege assignment and control features. G. The organization has policies and procedures that inform all EHR users that their activities are being logged by the system. D. The organization has policies and procedures that address methods for preventing erroneous entry of information and the importance or preventing errors. B. The organization has policies and procedures that explain staff responsibilities for maintaining the integrity and accuracy of information.
The Quadruple Aim With Nextgen® Ambulatory Ehr
In total, 8.2 percent of patients had one or more negative descriptors recorded in the history and physical notes in their EHR . Exhibits 1 and 2 display the full descriptive statistics of the study population and encounter characteristics. For our primary analysis, we fit multilevel mixed-effects logistic regression models to determine the odds of a negative patient descriptor in each note as a function of race or ethnicity (using non-Hispanic White as the referent group).
Appendix D: Electronic Health Record Integrity Checklist
A. The organization has policies and procedures that define the management of user authentication. E. The organization has policies and procedures that define penalties for falsifying any organizational records. The organization has policies and procedures that define staff responsibility to notify management of problems which are discovered. D. The organization has policies and procedures that define how changes, i.e., corrections and amendments, are made to all records.
Additional investigation may use a similar machine learning approach to examine EHR data over a longer period of time for repeated use of negative descriptors and for potential effects on health outcomes. Similar to the current study, this approach would also be limited to investigation of documented data and would not be able to assess nondocumented bias or outcomes such as patient trust. At the March 2022 conference of the Healthcare Information and Management Systems Society, Google announced a partnership with MEDITECH, a giant in the field of electronic health records . If this deal pans out, Google will embed its clinical software technology into MEDITECH's EHRs. The EHR also has the ability to support other care-related activities directly or indirectly through various interfaces, including evidence-based decision support, quality management, and outcomes reporting. Appendix B, available in the online version of this practice brief in the AHIMA Body of Knowledge, illustrates examples of worst and best case scenarios observed in documentation practices for healthcare delivery.
Key Benefits Of Applying Ai To Medical Records
The government organisation overseeing the emirate's health system reportedly manages over five million patient records at present. Mergers and acquisitions allow hospitals to extend their brand and market share, thereby increasing revenue sources while creating a broader referral base. CGM MediEd is a unique EMR system, designed to help schools record and review their students' special needs services and opening the door to new sources of funding. A secure EHR system provides quick access to patient files and trends and facilitates population-based studies and analytics. CompuGroup Medical delivers important software to improve health and the quality of life. The use of AI can also enable doctors to be alerted to preventative screenings, vaccinations or checkups which takes personalized healthcare to a new level.
Patient Identity Management
The registration clerk from the hospital asked only for the patient's name then used the lookup feature in the EHR system to locate existing health records and place them in Dr. Roger's authorized access list for the upcoming appointment. The City Hospital A system automatically populates registration data and places patient records in an authorized access queue for scheduled patients in the clinics on the day of the visit. EHRs have created tremendous changes in the provider's workflow and documentation process. Best practices for documentation that ensures quality have not been well defined for EHRs and are not well understood by providers.
This is especially true when a practice management system or revenue cycle management integrates with the system. Everyone in the practice should be familiar with the implementation goals and long-term strategy. This article is for healthcare professionals and administrators who are interested in buying an EMR system or medical software platform for their healthcare organization. Large vendors Epic and Cerner collectively hold over 50 percent of the inpatient EHR market share.
CompuGroup Medical offers several EHR solutions to meet the specific needs of your practice. CGM MediEd delivers a cloud-based EMR to schools to manage the care given and reimbursements received for special needs students. CGM MEASURES is an integrated tool for your EHR that enables practices to monitor scoring for the Merit-based Incentive Payment System . Review the program measure specific requirements and guidance on the measure specific links above. The best EHRs are affordable and offer the most bang for the buck by saving practitioners money and time and helping them to practice quality medicine efficiently. Conduct an initial review and analysis of EHR vendor options using the internet and trusted sources, and begin narrowing the list of potential vendors based on your established needs and goals.